The massive
Zerrie
drama right now. Oh, the massive Zerrie Drama.
And the know-it-all fans talking all about how the cheating is fake and the tweeting is fake because everything is fake because Modest wants the boys to look bad because ... well, I can't figure out why Modest wants the boys to look bad. It's very confusing.
Anyway, here is the cheating... (Hint: That girl ain't Perrie Edwards... Having a fine evening out on the town in Phuket.)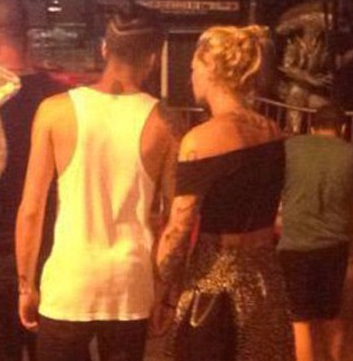 And here is the Tweeting that followed...
Well, Zayn, what is it you are trying to say?
Ball's in Perrie's court. Here's hoping she knows what to do with it.
This has been a Zayn Malik Redemption Update Alert... LOL
Posted March 19, 2015